At RCC, we want to help you find God, grow your faith, discover your purpose, and make a difference. Growing your faith is a lifelong journey built on God's Word, prayer, and a supportive community of fellowship.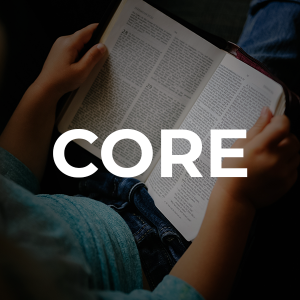 SUNDAYS | 10:00 AM
LEADERS | Jim & Lori Rhein
CORE encourages current and future disciples to have a living and personal relationship with the Lord while realizing the power of their identity in Christ. This ministry explores the fundamental CORE truths of Christianity through the study of scriptures. Regardless of where you are in your journey with Christ, this group is for everyone who desires to know Jesus more intimately. This will be a safe place to ask questions while building meaningful relationships with others.