Our Care Ministries offer supportive care designed to bring individuals, couples, and families from crisis to community. These are ministries of hope in pursuit of growth, recovery, and healing – where we recognize and join Christ in restoring what has been lost.
Care Services
Hospital Visit
If you are in the hospital, in rehabilitation, or confined to your home, a team member would love the opportunity to visit and pray with you.
Counseling Referrals 
RCC has an extensive database of mental health, legal, financial, and social service professionals in the greater Jacksonville area. While we may not refer people to specific professionals, we can point you towards specific options. Ultimately, it is up to the person requesting to determine which professional they want to contact for help.
Everyone has hurts and hangups, and recovering from those is a process that requires support, love, and encouragement. Our team of volunteers undergoes intense training to help others in their lifelong journey to recovery.
Meals are provided at 6 pm prior to the 7 pm meeting. The Large Group Meeting begins with worship and consists of either a teaching or a testimony, while the Small Group's purpose is to reflect on the principles discussed. An offering is received at each meeting. Childcare is provided; please sign up by 12 pm on Thursday afternoon prior to Friday night's meeting.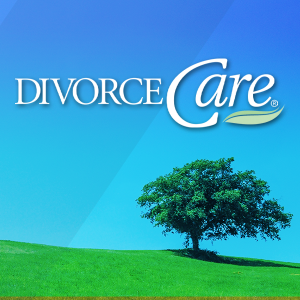 MONDAYS | 6:30 – 8:30 PM
LEADERS | Jack & Ilene Yocum
divorcecare@riverchristian.church

DivorceCare is a safe place where caring people come alongside you as you find healing from the pain of separation or divorce. In this 13-week, video-based support group program, you'll find helpful counsel to manage the emotional turmoil and practical tools for decision-making.
What to Expect
Video with Experts
During the first 30 minutes of the meeting, your group will watch a video featuring respected
experts
 on divorce and recovery 
subjects
. Their insights will equip you to manage your stresses and answer your questions.
Discussion with Purpose
After the video, your group will discuss what was presented in the video and how to apply it to your life. You'll appreciate the emotional support and the opportunity to discuss concerns and find solutions.
Personal Reflection
You'll receive a book filled with tips, timely articles, and tools for personal growth and managing stress and emotions. Find help for a financial, legal, relationship, personal health, and parenting decisions.
GriefShare is a network of 15,000+ churches worldwide equipped to offer grief support groups. The program is non-denominational and features biblical concepts for healing from your grief. Private sessions are available by appointment only.